C Series 688 kVA DG Set 50Hz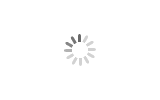 C Series 688 kVA DG Set 50Hz
Bidirection Power

Cummins China

30 - 45 days

1000 sets
C Series 688 kVA DG Set 50Hz is powered by Cummins diesel engine KTAA19-G6A which has many features as compact size, low fuel consumption, low vibration, low noise, low maintenance, high power output, high parts commonality & long service life, providing powered diesel gensets with great transient response, wide application, high economic efficiency & high reliability and meeting the medium or large power (prime or standby) demand on mining, hospitals, marines, military camps, factories, islands and other fields. Cummins serves customers with International Warranty Services (IWS).The difference between EPS and diesel engine generator set.
Diesel engine generator sets are currently used in most projects. Due to their large capacity, parallel operation and long continuous power supply time, dg set have a history of ten years.
Dg genset equipment is simple in structure. In the past, when there was no other option, diesel engine generator set was a must for emergency standby generator supply. However, the use of engine generator sets in high-rise buildings has many disadvantages, especially with the increase in environmental protection and fire protection requirements, which brings more difficulties to the use of dg genset. This traditional approach also exposes many problems mainly:
1. Diesel engine generator set are noisy and cause pollution;
2. There is a large amount of sulfur dioxide in the exhaust smoke, which pollutes the atmosphere and seriously affects environmental protection;
3. In high-rise buildings, diesel engine generator sets are generally placed in the basement, which is difficult to design, high cost, and many air inlet and outlet pipes;
4. Facilities such as cooling, smoke exhaust, vibration reduction, and noise reduction need to be fully considered;
5. Daily dg set maintenance must be in place and the workload is heavy;
6. There is a fire hazard. Because the dg oil storage tank is an extremely dangerous "bomb", in the event of a fire, the consequences are hard to imagine. The cost of using CO2 to extinguish fires is getting higher and higher.
7. With the shortage of diesel and other oil materials and the continuous increase in prices, the cost of power generation will become higher and higher.
In recent years, with the maturity of diesel engine inverter technology and the decline in product prices, a new type of pollution-free, highly reliable, and dynamic large-scale emergency power supply (EPS) has gradually become a green power source to replace diesel generator sets. It has been widely promoted in the field of construction and has been accepted by users. Many users have given up purchasing diesel engine generator sets and switched to EPS, so as not to be backward or eliminated by purchasing engine generator sets in the future.
Moreover, with the improvement of power genset supply from the power grid, the number of power outages and the duration of power outages have been significantly reduced and shortened, and engine genset have increasingly lost their advantages.
C Series 688 kVA DG Set 50Hz Specification

Generator Model




BP-C688

Engine Model

Cummins

KTAA19-G6A (CCEC)

Standby Power

688kVA/550kW

Prime Power

625kVA/500kW

Frequency

50Hz

Rotational Speed

1500rpm

Engine Specification for C Series 688 kVA DG Set 50Hz

Governor

Electronic

Weight

1905KG

No. of Cylinders

6

Aspiration

Turbocharged and Air to Air Aftercooled

Displacement

18.9L

Fuel System

Direct Injection

Cummins PT

Hourly Fuel

Consumption


(100% Output

Power)

149.5L

Total System

Oil Capacity

50L

Power Range

610kW

Horse Power Range

818
Cummins KTAA19 series engines are all with features as compact size, low fuel consumption, low vibration, low noise, low maintenance, high power output, high parts commonality & long service life, providing powered diesel gensets with great transient response, wide application, high economic efficiency & high reliability and meeting the medium or large power (prime or standby) demand on mining, hospitals, marines, military camps, factories, islands and other fields.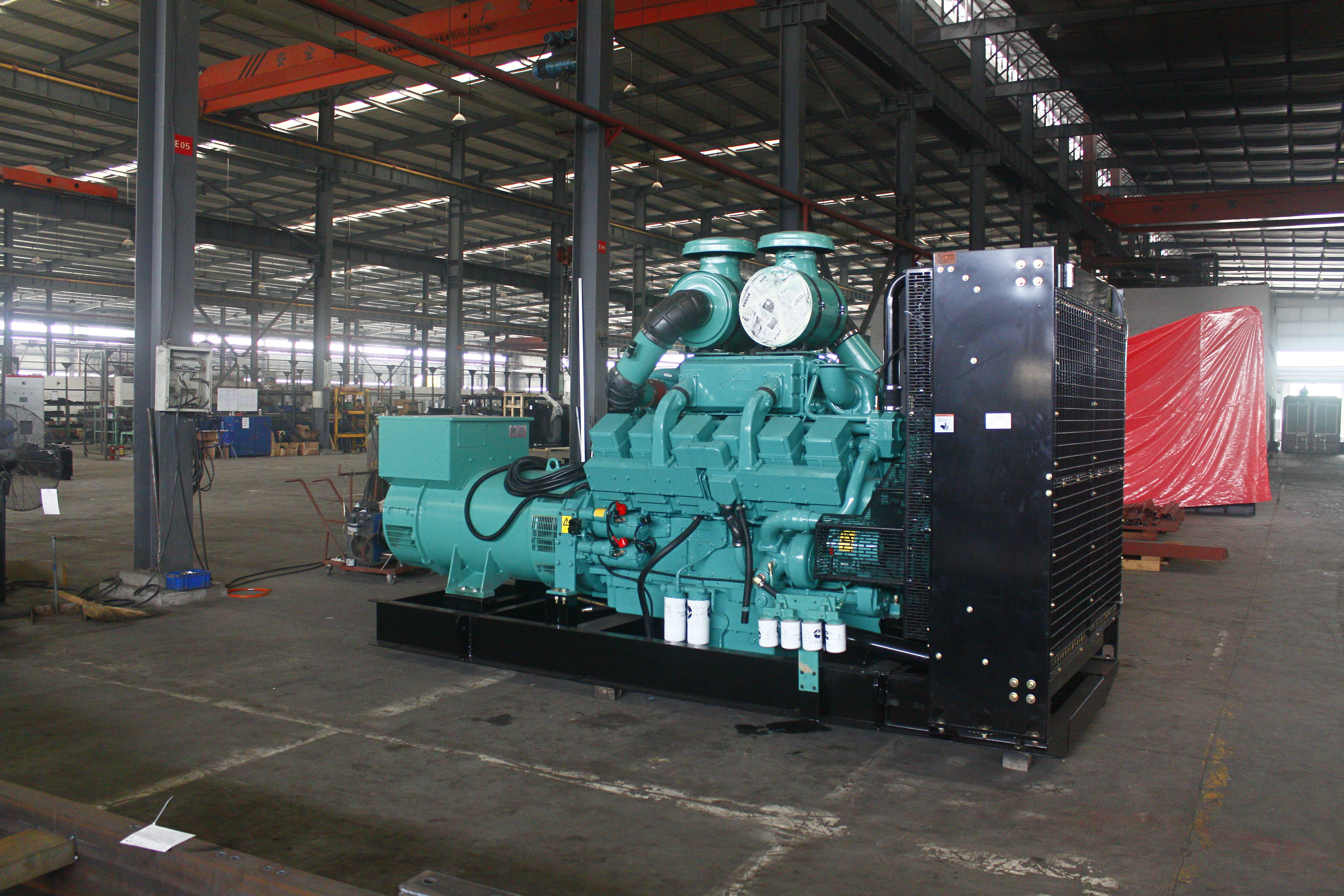 Dimension: 3720mm*1680mm*2190mm (Open type); 5000mm*1900mm*2400mm (Silent type)
Weight: 4813 kg (Open type); 7360 kg (Silent type)
In the current situation where the reliability of power supply in high-rise buildings is increasing, and the requirements for environmental protection are increasingly supplemented today, if the reliability of the regional power genset grid is high, diesel engine generators are of little professional significance for a long time, and EPS is used to ban diesel power generation. The machine as an emergency standby power source is also a suitable choice.
The above is the 688 kVA generator specification,we are familiar with ups, eps, do you know?
1 Application of emergency backup generator set
Relevant electrical codes and national standards stipulate that first-class high-rise buildings should be powered by first-class load, and emergency diesel engine generator sets must be used.
The first-level load power supply is generally: TV stations, radio stations, civil airports, railway stations, banks, hospitals at the county (district) level or above, weather stations at or above the city (region) level, important office buildings, important laboratories of universities and academies of science , Large museums and computing centers and other important occasions.
The first-level load requires that the genset power supply system can guarantee its continuous generator power supply whether it is operating normally or when an accident occurs. Therefore, the first-level load should be powered by two independent power genset sources, and according to the production necessity and the permitted power outage time, the dual engine power sources should be automatically or manually switched, or the dual power sources should be used for power supply at the same time. There is an emergency standby power supply for backup generator for business . If the primary load is not large, you can use equipment such as batteries, self-provided generators, or obtain a second independent power source from a nearby unit. The two "independent power supplies" mentioned here mean that when any one of the power supplies fails or is repaired after a power failure, it will not affect the other power supply to continue to supply engine power.
Application range of emergency power supply:
Electricity for fire-fighting facilities: fire-fighting water pumps, fire-fighting elevators, smoke prevention and exhaust facilities, automatic fire alarm systems, emergency lighting, electric fire doors, etc.
·Power for security facilities: anti-theft signal power, incident emergency lighting, road lighting.
·Large and medium-sized electronic computer system power supply.
·The central control room and computer management system of high-end hotels, important office buildings, commercial and financial buildings.
· Part of the electricity and lighting electricity with important political and economic significance.
2 Common emergency standby power supply
Commonly used emergency standby power sources include: generator sets that are independent of normal power sources, and battery packs that are effectively independent of normal power sources in the power supply network.
Due to the large capacity of the diesel generator set, it can be operated in parallel with a long duration of engine power supply, and can also be operated independently. It does not operate in parallel with the regional power grid, and is not affected by power grid failures and has high reliability. Especially when the commonly used commercial power in some areas is not very reliable, using diesel generators as a backup power source can not only serve as an emergency power source, but also through the scientific optimization of the low-voltage system, it can measure some important loads during power outages. Time application, so it is widely used in engineering.
However, the promotion of diesel generator sets also brings many problems: the first choice is to use a larger area. In addition to the generator set, it is also necessary to consider the control, power distribution, fuel tank and other ancillary equipment rooms. The requirements for plane and space are higher, and the oil storage The room itself is a fire hazard, so it needs to be fireproofed. In the case of urban land use becoming increasingly scarce, economic science should also be considered. Secondly, the problems of noise, vibration, smoke exhaust, ventilation, moisture-proof, and anti-freezing caused by diesel generator sets are also very serious. This is incompatible with the environmental protection concept advocated now, especially in hospitals and hospitals with high environmental protection requirements. Commercial centers and high-end commercial buildings are even more inappropriate. Third, the operation of the diesel generator must be started when the mains power is lost at the same time, and it is strictly prohibited to run in parallel with the mains.
There are many types of generator sets, and there are different types of generator sets according to different standards. 1. Divided by power source: diesel generator sets, gas generator sets, gasoline generator sets, wind generator sets, solar generator sets, hydroelectric generator sets, coal-fired generator sets, etc. 2. Electric energy mode: According to the converted electric energy mode, i
...more