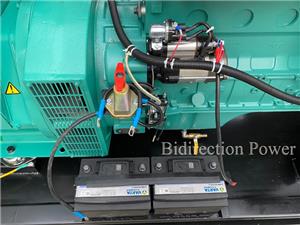 Battery is an essential part of the starting system for a diesel generator set. Batteries are so important to generator operation that the battery is often the first thing a service technician will check when a generator fails. Since batteries are such a main role of a diesel generator, it is quite necessary to do regular maintenances for batteries to make sure that they are in good condition.
0107-2021

Exhaust Rain Cap for Diesel Generator Set

Many soundproof dg sets are with vertical exhaust stack systems. And the pipe end is also usually with a rain cap, which can be used to prevent dirt, dust, debris, snow, and rain from falling into exposed stack pipes. They are designed to open to full vertical position when pressure is inside the stack.