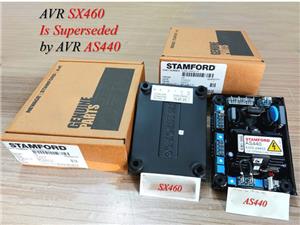 SX460 is a half-wave phase-controlled thyristor type Automatic Voltage Regulator (AVR) and forms part of the excitation system for a brush-less generator. Now the Stamford AVR SX460 is obsolete and replaced by the AVR AS440.
0107-2021

Exhaust Rain Cap for Diesel Generator Set

Many soundproof dg sets are with vertical exhaust stack systems. And the pipe end is also usually with a rain cap, which can be used to prevent dirt, dust, debris, snow, and rain from falling into exposed stack pipes. They are designed to open to full vertical position when pressure is inside the stack.