C Series 1100 kVA DG Set 50Hz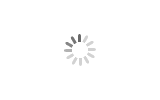 C Series 1100 kVA DG Set 50Hz
Bidirection Power

Cummins China

30 - 45 days

1000 sets
C Series 1100 kVA DG Set 50Hz is powered by Cummins diesel engine KTA38-G5 which has many features as compact size, low fuel consumption, low vibration, low noise, low maintenance, high power output, high parts commonality & long service life, providing powered diesel gensets with great transient response, wide application, high economic efficiency & high reliability and meeting the medium or large power (prime or standby) demand on mining, hospitals, marines, military camps, factories, islands and other fields. Cummins serves customers with International Warranty Services (IWS).The replacement and repair skills of diesel engine generator set
As a professional manufacturer of diesel engine generator sets, Bidirection Power Technology Co., Ltd. also provides customers with professional after-sales maintenance services. Therefore, it also has its own experience and understanding in equipment repair and replacement of power genset parts and genset components. We will summarize it for many years below. The replacement and repair experience that came out was shared, and some customers who like to explore the repair of diesel engine generator sets by themselves can share it together.
1. The assembly must be clean. If the machine body is mixed with mechanical impurities, dust, and sludge during assembly, it will not only accelerate the wear of the parts, but also easily cause blockage of the oil circuit, resulting in accidents such as burning tiles and shafts. For example, when replacing a new fuel injector, the rust-preventing oil must be removed from clean diesel engine oil at 80°C, and then assembled and used after sliding test.
2. Pay attention to the assembly technical requirements. Repairers generally pay more attention to valve clearance and bearing clearance, but some technical requirements are often ignored. For example, when installing a cylinder liner, the upper plane should be about 0.1 mm higher than the plane of the body, otherwise air leakage or cylinder leakage will occur. Failure to continuously damage the cylinder head gasket.
3. Note that some matching parts must be replaced in pairs. The three precision parts of the injector needle valve, plunger and delivery valve should be replaced in pairs, which can generally be done. However, some other parts are not replaced in pairs. For example, when replacing gears, only replace the more severely worn one. After assembly, due to poor meshing, increased noise and increased wear, the service life will be greatly shortened. When replacing the cylinder liner, the piston and piston ring should also be replaced.
4. The parts of the variant product may not be universal. Some diesel engine generator factories produce many parts of a certain type of variant products that are not universal. For example, the crankshaft, main bearing, cylinder liner, piston, intake and exhaust valve, valve guide and valve spring of the S195B diesel engine generator are not universal.
5. Different enlarged parts (accessories) of the same model are not universal. When using the repair size method, you can choose to increase the size of the parts, but you must find out which level of increase is the part. For example, after grinding the crankshaft for the first time, only 0.25 mm larger bearings can be used. If 0.5 mm larger bearings are used, the scraping amount of the bearing shells will increase, which not only wastes time, but also cannot guarantee the repair quality, and will greatly reduce the use of the bearing shells. life.
6. Prevent parts from being installed incorrectly or missing. For single-cylinder diesel engines, there are more than 1,000 parts, and most of them have certain installation position and direction requirements. If you don't pay attention, it is easy to install wrong or miss. If the insert position of the swirl chamber is reversed, the fuel cannot directly pass through the starting nozzle, making it difficult or impossible to start the power engine.
When you buy the 1100 kVA dg set as per the following configuration, then you will know the diesel engine geneartor set spare parts problem and how to solve the problem when you buy standby generator.
C Series 1100 kVA DG Set 50Hz Specification

Generator Model




BP-C1100

Engine Model

Cummins

KTA38-G5

(CCEC)

Standby Power

1100kVA/880kW

Prime Power

1000kVA/800kW

Frequency

50Hz

Rotational Speed

1500rpm

Engine Specification for C Series 1100 kVA DG Set 50Hz

Governor

Electronic

Weight

4300KG

No. of Cylinders

12

Aspiration

Turbocharged and

Aftercooled

Displacement

38L

Fuel System

Direct Injection

Cummins PT

Hourly Fuel

Consumption


(100% Output

Power)

209L

Total System

Oil Capacity

135L

Power Range

880-970kW

Horse Power Range

1180-1300
Cummins KTA38 series engines are all with features as compact size, low fuel consumption, low vibration, low noise, low maintenance, high power output, high parts commonality & long service life, providing powered diesel gensets with great transient response, wide application, high economic efficiency & high reliability and meeting the medium or large power (prime or standby) demand on mining, hospitals, marines, military camps, factories, islands and other fields. As a leading manufacturer of power equipment, Cummins serves customers with International Warranty Services (IWS) in approximately 190 countries and territories through a network of more than 600 company-owned and independent distributor locations and approximately 7,400 dealer locations.
Dimension: 4300mm*2080mm*2190mm (Open type); 6050mm*2430mm*2580mm (20FT Containerized type)

Weight: 7777 kg (Open type); 10700 kg (20FT Containerized type)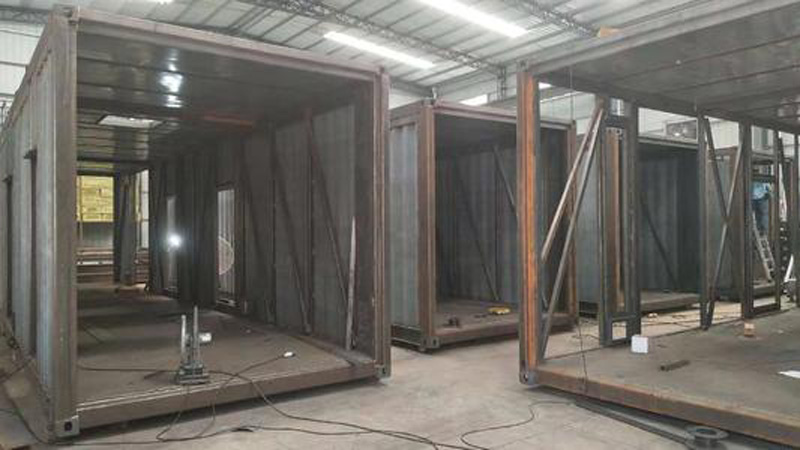 Bidirection Power Technology strictly abides by the above-mentioned component repair and replacement specifications. The efficient team operation allows everyone's equipment to resume normal operation in time and put into production, various Cummins dg set, Perkins dg set, Doosan genset, etc. Welcome to cooperate with brand diesel engine generator sets!
There are many types of generator sets, and there are different types of generator sets according to different standards. 1. Divided by power source: diesel generator sets, gas generator sets, gasoline generator sets, wind generator sets, solar generator sets, hydroelectric generator sets, coal-fired generator sets, etc. 2. Electric energy mode: According to the converted electric energy mode, i
...more