Maintenance & Servicing for 12-cylinder V-engine Based Mitsubishi Generator
Bidirection Power just did a maintenance & servicing for a 12-cylinder V-engine based Mitsubishi Generator of our client. It is an open type generator located in a underground generator room.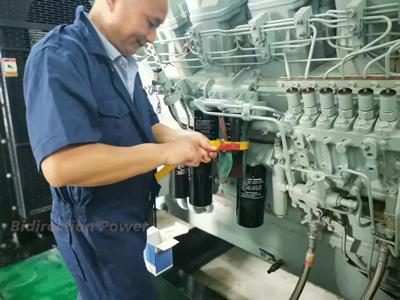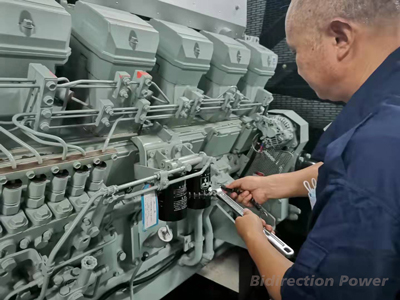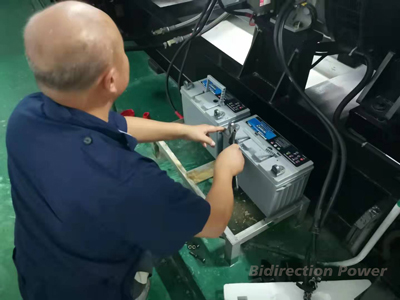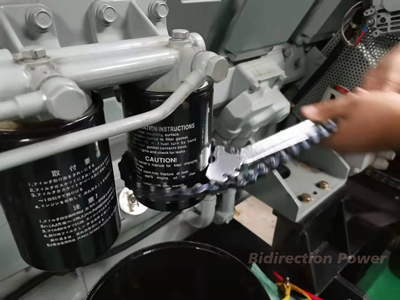 A well-maintained generator will not only provide power during an outage but will last for decades with proper care. Whether a generator is used 24-hours a day, seven days a week or sits on standby for an emergency, the machine's reliability and efficiency are fundamental. Ongoing servicing will improve its potential generator lifespan, limit unforeseen breakdowns and ensure the generator can reach its highest efficiency potential. Proper diesel generator maintenance is key to ensuring that your equipment keeps running for years to come.
Some of the steps taken to ensure smooth generator operation while carrying out scheduled maintenance may include:
General inspection

Generator cleanliness

Fluid levels checks

Engine oil, fuel filters, air filters & lube filters replacement

Battery inspection & cleaning of connections

Verifying Control Panel Readings & Indicators

Checking Belts & Hoses
Bidirection Power also provides China Mitsubishi generators (BP-JM Series 650 - 2250 kVA) powered by Joint-Venture Mitsubishi diesel engines which manufactured by Shanghai MHI Engine Co., Ltd (SME), who was founded jointly by two internationally famous companies of Shanghai Diesel Engine Co., Ltd (SDEC) and Mitsubishi Heavy Industries., Ltd. SME mainly produces various engine models of S6R2, S12R & S16R series which are mainly applied to land-based generator sets ranging from 500kW to 2000kW.